Zix Email Encryption

Encrypt with Ease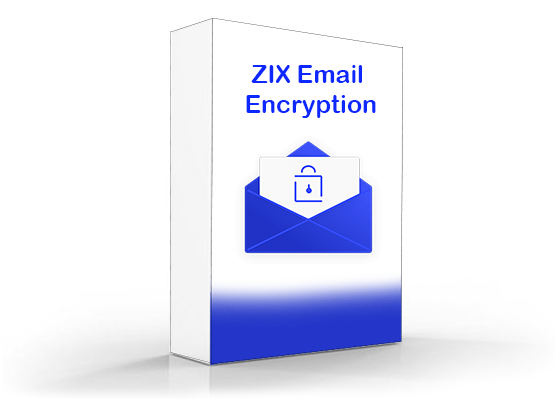 Zix Email Encryption
Contact us for Pricing!

Get a Quote
Automatic email encryption and data loss prevention offer unparalleled peace of mind for you, your employees and your executives.
Encryption, secured.
Send emails in the easiest and most protected way possible. Zix removes the hassle of encrypted email and gives you peace of mind that your sensitive data is secure. Your emails and attachments are scanned automatically and if the messages are quarantined, you'll get a chance to review, ensuring your messages are going to the right people.
Protect Communications
Using proven policy filters, your emails and attachments are scanned automatically. If emails contain sensitive information, they can be encrypted or quarantined.
Ensure Accuracy
Zix is the ONLY provider of fully transparent email encryption. Transparency removes extra steps and passwords, making secure email as easy as regular email for both senders and receivers.
Maintain Compliance
Zix removes the hassle of encrypted email, giving you peace of mind that your sensitive data is secure. Compliance with regulations and company policies is no longer a burden.
Proven Content Filters
To send an encrypted email, your employees simply create a message and hit 'send'. Our content filters take care of the rest.
Transparent Delivery
When your employees receive an encrypted reply, the experience is just as easy. They simply open the encrypted email like regular email. No matter where they are or what device they use, if your customers and partners have email, they can easily receive encrypted email.
Convenient Recipient Experience
Our patented Best Method of Delivery ensures all messages are delivered in the most secure and easy manner possible, including transparent, pull and push methods. For pull delivery, secure web portals can be in the cloud or on-site. Also among our robust methods is secure PDF for statement delivery.
Simplified Quarantined Messages
If an email is quarantined, then employees, managers and IT receive notification to view the message and policy violations and can delete the email, or justify and release it for delivery.
Additional Features

Seamless Integration
We work with hosted and on-prem email systems. In the middle of an infrastructure change? We can take care of you then too.

Quick Deployment
The knowledge and tenure of our deployment team will give you confidence that you'll be up and running in no time.

Training Not Needed
That's the beauty of automatic scanning. Anticipate questions anyway? We include a custom user awareness portal for those.

Detailed Reporting
Give your security and compliance teams peace of mind with summary reports, as well as detailed analysis of individual messages.
Contact Us for more information: